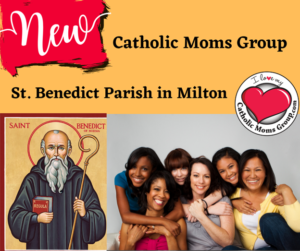 Calling all moms! Saint Benedict Parish is launching Catholic Moms Group geared towards uplifting the vocation of motherhood. Come and be a part of an encouraging and supportive community of women and go deeper in your faith life. It really does take a village to raise children and as moms, we are not meant to figure it out all on our own. We have each other!
The group will meet every third Wednesday of the month from 8 to 9 p.m.
For any questions, contact Nelcy Lopez Cuellar at stbenedictsh@catholicmomsgroup.com
Check out www.CatholicMomsGroup.com to learn more about this amazing ministry!