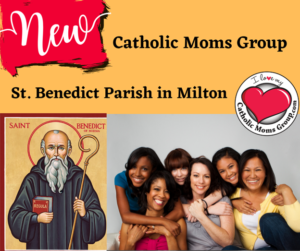 April 28, 2022
CATHOLIC MOMS GROUP
Do you want to find a clear meaning to the suffering you endure in your life? Join Catholic Moms Group this upcoming meeting! We invite all moms to join the group. This group provides a great opportunity to pray, learn about how to be a better mom, raise faith-filled children and laugh together with other wonderful Catholic women.This is indeed a great chance to go deeper in your faith life and connect with other incredible Catholic moms. Don't miss it!
The group meets every third Wednesday of the month from 8 to 9 p.m. Our next meeting would be on May 18th.
For any questions, contact Nelcy Lopez at stbenedictsh@catholicmomsgroup.com . Check out www.CatholicMomsGroup.com to learn more about this amazing ministry!