August 28, 2023
Come and join a vibrant group of men – husbands, fathers, brothers and sons – striving to achieve our holy calling in an atmosphere of fellowship and community.
We also organize retreats to grow personally, spiritually and socially. To achieve this goal, we are part of TMIY (That Man Is You). TMIY honestly addresses the pressures and temptations that men face in our modern culture, especially those relating to their roles as husbands and fathers. The program harmonizes current social and medical science with the teachings of the church and the wisdom of the saints to develop the vision of man fully alive.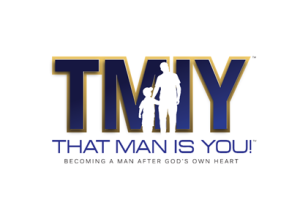 We are excited to organize a full season of TMIY (That Man Is You), starting September 9.
The free program will unfold in 26 enriching sessions held on Saturdays – 7:30 a.m. to 9 a.m. Each session includes fellowship and coffee, video and small group discussions.
There will be 13 sessions up to the season of Christmas, followed by a break. Another 13 sessions will follow from January to April, leading to Easter.
We also offer you an opportunity to meet people, pray together, share thoughts and laughter, form friendships and serve the parish as needs arise.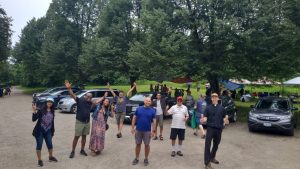 We organized a picnic in July at Robert Edmonson Conservation area. Dozens of men and their families attended the event enjoying games, fellowship and food.
Recently we organized another "clothes drive" for the prison ministry. Generous parishioners helped us collect two carloads of gently used clothing for incarcerated men returning to society.