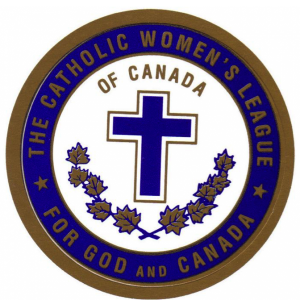 September 23, 2022
CATHOLIC WOMEN'S LEAGUE
YOGA AND MENTAL WELLNESS
5 WEEK TERM STARTS
When: Oct 5 – November 2/2022
Where: Saint Benedict Parish, Hall
Cost: $100 per person
Suitable for all levels
Relax your mind and body
Reduce Stress
Balance lifestyle
Self Care
Bring your own Yoga mat.
Certified Yoga instructor.
Register for the classes:
Contact: Lily Gall at 647-893-0101 or email: cwlmilton@gmail.com
---
The CWL is an organization of Catholic women whose mission statements reads: "The Catholic Women's League of Canada is an organization rooted in Gospel values, calling it's members to holiness through service to the people of God." St Benedicts CWL is always looking for new members – as "volunteers", we support our Parish. If you are interested in joining the CWL, contact the parish office and come out to our next General Meeting to meet a group of wonderful women.
For more information Contact cwlmilton@gmail.com

CWL St Benedit Policy and Procedures C.W.L. St. Benedict Parish, Milton 2015