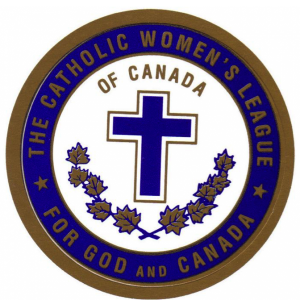 September 28, 2023
The Catholic Women's League will welcome our Diocesan president Joyce Cotter and treasurer Mary Clark at our next meeting on Wednesday, October 18th at 7pm. The presentation is a National Unity Outreach project to address concerns from the various councils across Canada. All women of the parish are welcome to attend.
****
The Catholic Women's League of St. Benedict Parish, 300 Yates Drive, Milton, L9T 2W3 will be hosting a Vendor's Craft Sale on Saturday, December 2nd. For those that wold like to reserve a table to sell crafts, tables will be available at a cost of $40 each. We will have a limited number of tables and will reserve them on a first come first served basis. The deadline for registration and reserving a table is Friday, November 17th. To submit your fee please etransfer to ghada.rassam@gmail.com. For further information please email us at cwlmilton@gmail.com.
---
The CWL is an organization of Catholic women whose mission statements reads: "The Catholic Women's League of Canada is an organization rooted in Gospel values, calling it's members to holiness through service to the people of God." St Benedicts CWL is always looking for new members – as "volunteers", we support our Parish. If you are interested in joining the CWL, contact the parish office and come out to our next General Meeting to meet a group of wonderful women.