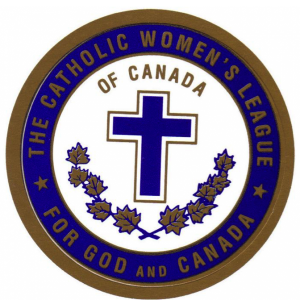 January 20, 2023
The Catholic Women's League invite all parishioners to join them in the parish hall for coffee Sunday after all morning Masses this weekend.
---
January 13, 2023
General Meeting – Pot Luck – January 18th 7pm
Bake Sale – April 16th
High Tea – May 7th
Further details for these events will follow.
---
The CWL is an organization of Catholic women whose mission statements reads: "The Catholic Women's League of Canada is an organization rooted in Gospel values, calling it's members to holiness through service to the people of God." St Benedicts CWL is always looking for new members – as "volunteers", we support our Parish. If you are interested in joining the CWL, contact the parish office and come out to our next General Meeting to meet a group of wonderful women.
For more information Contact cwlmilton@gmail.com

CWL St Benedit Policy and Procedures C.W.L. St. Benedict Parish, Milton 2015